PO Box vs. Physical Address: Everything Worth Knowing
A post office box (also known as a postal box or a PO box) is an individually addressable
lockable box situated on the grounds of a post office. On the other hand, the physical address is
an actual street address that you may use for commercial or personal purposes. Therefore, when you receive
a shipment address, it's critical to understand the difference and where your shipment will be
delivered.
Each country has laws and regulations about having a PO Box; needless to say, not
all countries' post offices provide this service. In some places, such as the US or the UK, PO
Boxes are pretty popular and used by the public. If you're in the eCommerce business, you should
become used to the variations that come with shipping items to either of them. In this post, we
will contrast the PO box with the physical address, analyze the benefits and downsides of using
them, and provide practical recommendations for becoming a professional international shipper
in a series of steps.
PO Box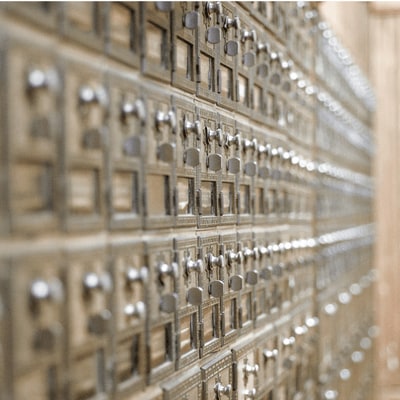 PO Box is often considered a more secure solution than a standard mailbox. People frequently
use PO Boxes to safeguard their privacy since they are tied to mailing addresses rather than
physical or home addresses.
You can send individual direct mails to PO Box addresses as a company without asking recipients to
provide their addresses. Unlike conventional mailboxes, the PO Box requires a key or code to
open. As a result, they are the safest alternative available.
The majority of people utilize PO boxes because they do not have frequent access to their actual
mailbox. However, some people, for example, may overlook their actual mailbox when traveling for
business or residing overseas for an extended length of time.
The USPS delivers to PO Boxes and street locations around the country regularly.
In terms of cost, the USPS prefers to deliver to PO Boxes over regular street addresses. As you
might expect, USPS charges less to deliver to a PO Box than to your home or street address
because every mail travels via the post office, and there is no need to carry the letters to the street
address if they are addressed to a PO Box.
Physical Address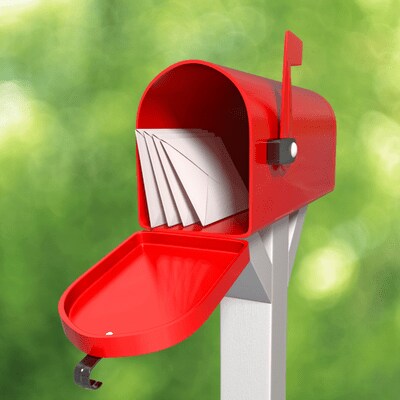 A physical address is a street address that a person can be used for commercial or personal
purposes. You may register your business and receive packages from any carrier, including
FedEx and UPS because Physical Addresses are genuine street addresses rather than PO Boxes.
You need a Physical Address if you use your home address for work, wish to expand your
business presence to other markets, or regularly travel for business or pleasure. A building's
address typically includes a house number, street name, city, and postcode. Furthermore, a street
address indicates where you live, but a PO box address does not.
What's the difference?
A Physical Address cannot be the same as a PO Box. This is because a post office box
is not a proper street-name address. Therefore, even if you have a street address, you can use a PO box to keep your actual address private. However, you cannot use your PO box address as your street
address. It is mainly because a post office box does not meet a street's or physical address's standards.
In other words, the PO box address does not include an apartment or home number. Another
significant distinction is the PO box address format. Yes, indeed! When it comes to writing
forms, street and PO box addresses differ. It will help if you communicate with your
customers and understand the distinction between a PO Box and a physical address. If your
customers are in the United States; the difference will be as follows:
PO Box Address Example:
123 John Doe Rd
PO Box 1234
Tucson AZ
Street Address Example:
123, John Doe St Unit 11
Tucson AZ 85756
However, if you have international customers, you might need to do some research to write the
valid address on your package to eliminate any possibilities that the package would not reach its
destination.
Here's an example of a PO Box vs. Physical Address in the UK:
PO Box Address Example:
Mr/Ms. Name/Surname Company Ltd (if applicable) PO Box 123 London W1F0AH
Physical Address Example:
Mr/Ms. Name/Surname 10 Downing Street London W1F0AH
Using a PO Box with UPS and FedEx
Private delivery companies like UPS and FedEx do not usually ship to PO Box addresses. They
have a strict "delivery only to physical street address" rule, which stands in the way of PO Box
owners receiving mail from UPS or FedEx. However, if you want to deliver to
a PO Box address using UPS or FedEx, you can use a different format while writing the
address for that post. This format is called a PO Box Street Address, and you can use it to send
packages through any retailers and shipping companies to a PO Box address.
The PO Box Street Address, or PBSA, is the PO Box number paired with the street
address of that particular post office. Assume you wish to mail to PO Box 23 at a post
office at 4949 E Van Buren St Phoenix, AZ 85026-9998. The PBSA will look like this in
this case:
4949 E Van Buren St #23
Phoenix, AZ 85026-9998
How PackageHopper Can Help You
Whether your company's mail is sent to a PO Box or a street address, PackageHopper provides
rapid, dependable domestic and international delivery. PackageHopper is powered by MyUS, a
worldwide eCommerce shipping leader since 1997. We've provided reliable, cheap shipping
from and throughout the United States to millions of clients worldwide.
PackageHopper offers the best pricing and a selection of speedy, dependable delivery solutions
thanks to our long-term connections. So, create a shipment, print your label, and send it off at
a nearby drop-off location, and your package is on its way!
PackageHopper was created to help members find the best shipping options for sending packages anywhere around the globe. Have you used our PackageHopper services to send items to loved ones overseas? Let us know how you brightened someone's day using PackageHopper Express on our Facebook, Instagram, or Twitter!