Celebrate Boxing Day with Family Overseas
Boxing Day, also known as St. Stephen's Day, is celebrated on December 26th by many Commonwealth nations. It is a day when people traditionally exchange gifts with their loved ones and celebrate the holiday season.
If you have family members overseas and want to celebrate Boxing Day with them, there are many ways you can do so, even if you can't be physically present with them.
No matter what you choose to give, the most important thing is to show your loved ones that you are thinking of them and that you care. So whether you celebrate Boxing Day in person or from afar, it is a time to come together and show your love and appreciation for one another.
If your loved ones happen to be overseas for the holidays, you can send them a thoughtful gift to help them celebrate Boxing Day.
These are our suggestions:
Gourmet Gift Basket, $43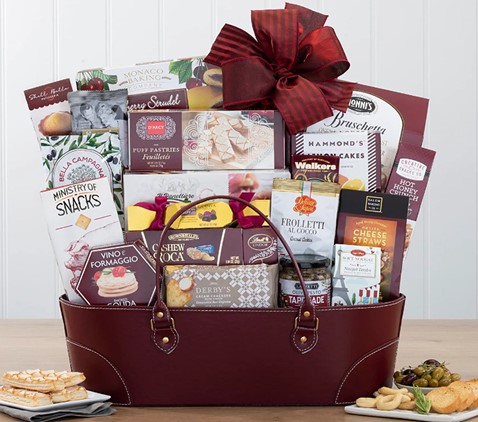 This festive gift basket from Wine Country Gift Baskets includes a variety of old favorites and new surprises. It is suitable for various occasions, including anniversaries, congratulations, housewarmings, and Boxing Day!
Wine Country Gift Baskets has over 30 years of experience creating and selling value-priced, quality food and wine gift baskets. This gift basket is carefully hand-assembled in the USA and presented in a beautiful package to make the gift-giving experience extra special.
"What a perfect mother's day gift when you are 1200 miles away from each other. Mom said everything she tried so far was great." – KS.
Jumanji Deluxe Game, $35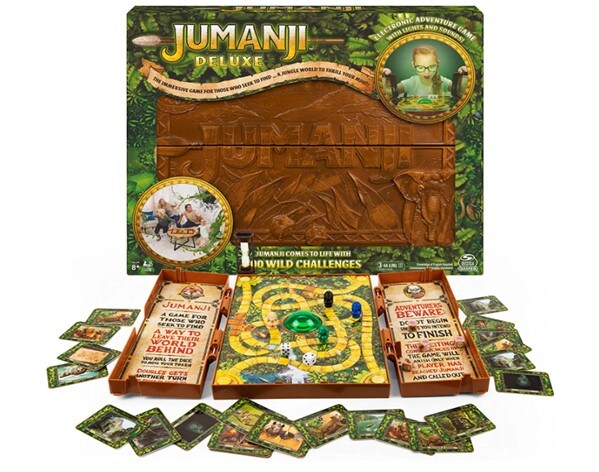 Remember family game nights? Bring back some fantastic memories with the Jumanji Deluxe Board Game that will take your receiver and their fellow adventurers on a quest through the jungle. The rules are simple: each player races to be the first to reach the jungle center and yells "JUMANJI!" to win. Includes one electronic game board, 100 challenge cards, four rhino movers, twelve life tokens, two regular dice, four challenge dice, a sand timer, and Instructions.
"This game is amazing. It's for Xmas for my son, but I had to have a play, it's going to bring so much joy to my 6-year-old as it looks so magical." – Marie.
Set of 6 Unbreakable Plastic Wine Glasses, $16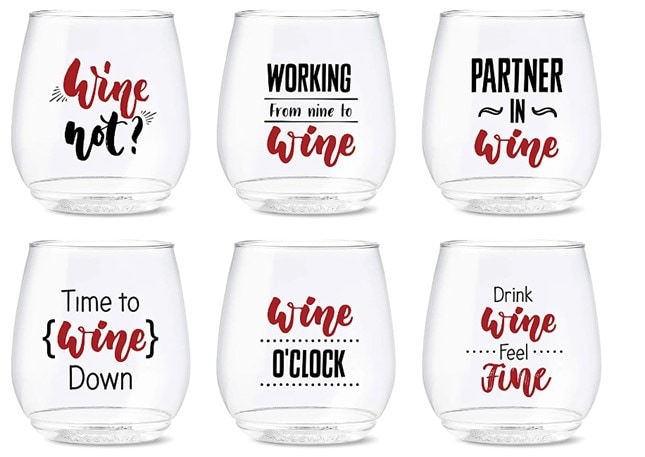 These six wine glasses are versatile and can be used for various occasions, such as wine nights, self-care Sundays, beach days, cocktail hours, and outdoor drinking. They have patented features, including a rounded rim and stackability, are made from recycled plastic bottles, and are BPA-free. The best part is that the set is plastic; thus, you don't have to worry about them breaking during transport.
"Love these! Sturdy and great conversation pieces. Used on a picnic out on the lake. Definitely worth buying. Great quality for the price." – Rita J
"Count Your Blessings" Box, $16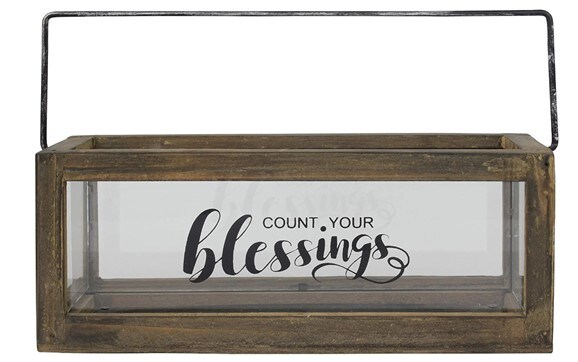 This cool rustic decorative box is made of lightly distressed wood and glass with a metal handle and "Count Your Blessings" printed on the front. It measures 10" x 4.1" x 4.1" and is suitable as a centerpiece for a dining table, coffee table, mantel, or other surfaces. It can be used as a candle holder, a box where a family member can count their blessings by adding cards with things they're thankful for, or for other purposes, such as a terrarium for your friend's plants.
"Bought this for my bathroom. Added candle holders, mini lights, and flower heads. Love it! Thick glass and seems fairly durable. The price was an added plus!" – Tracy.
Amazon Gift Card, $10+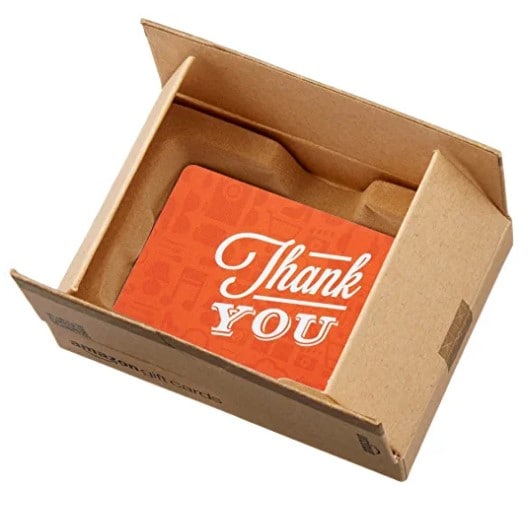 If all else fails or you're unsure what a loved one needs, you can always get them an Amazon Gift Card for as much money as you'd spend on a gift. You can choose to send it digitally or in a box with a personalized "Thank You" note.
The gift cards have no expiry date, so the receivers can use them whenever they need something. Extremely simple and relaxed!
"We gifted this to one of our friends who helped with our arts. We did not just want to do a plain gift card and got this instead. The little box it came in was so cute and different!" – Steph.
So, how will you surprise a loved one from across the pond this Boxing Day? Let us know on our Facebook, Instagram, or Twitter! We love reading your comments!
More from the blog
2023 E-Commerce Trends & Expectations

What to expect in the ever-changing world of e-commerce in 2023? We rolled up our sleeves and dug into the trends and predictions that might just make 2023 the best year ever for e-commerce businesses! Curious? Click to read our insights. Read more