Care Package Ideas for Overseas Students
There are many things that students need to worry about while they are studying abroad;
they might be homesick or struggling to adjust to the new culture. That is why they need to receive a care package from their family and friends back home. And more often than not, the message behind the box matters more than the actual items inside (hey, we know most of us are struggling in this economy).
However, you can have the best of both worlds if you ship with Package Hopper!
In this article, we will provide some care package ideas for loved ones who are studying overseas and need support during their time abroad. So let PackageHopper help you send a stress-relief box bursting with positive feelings that will make their day.
Pamper Hamper Self-Care Gift Box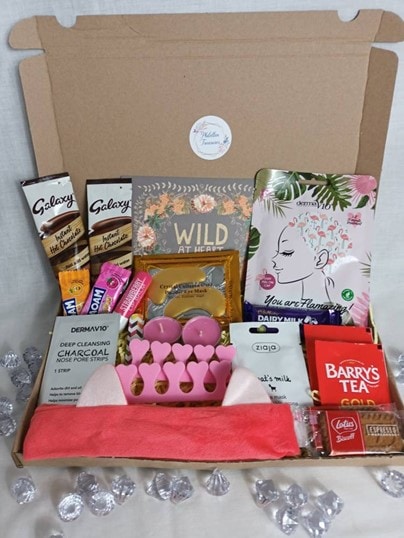 We feel good when we look good, and that's why this self-care gift box with beauty products and treats is one of the best-selling packages. Help your overseas student destress between intense study sessions with a care package devoted to relaxation. Fill a box with items like their favorite scent, beauty products, and more. Then, gather these items and ship them internationally at one of the lowest shipping rates!
A pedicure, a scented candle that smells like home, a facemask, and a chocolate bar. Sign us up! "Me" time is crucial, regardless of where you are, and this care package screams, "I miss you, and please take care of yourself." What more could one need?
The Ultimate Snack Care Package
Our brains rely on food in order to function properly. We usually try to balance our diets and live healthy lives, but when exam time comes and the studying sessions are never-ending, we live for the spicy chips and chocolate-salted-caramel goodies.
Get your loved one an ultimate snacks care package with over 50 different branded snacks. The packages contain the perfect mixture of sweet, salty, and savory, and your favorite student will be extremely grateful to receive it.
School Supplies
Students have it hard and that's a fact. On top of a ton of classes, many are also holding down part-time jobs to make ends meet and to be able to experience the college/university life.
One of the nicest things you can do for a student studying abroad is to get them a school supplies set with all the necessary items – think notebooks, pens, pencils, rulers, markers, a calculator, etc. The package we're recommending will not break the bank, and some of the items will last your loved one for the whole year!
Extra tip: Throw in their favorite candy bar. They need and deserve it.
Vegan & Nut-Free Care Packages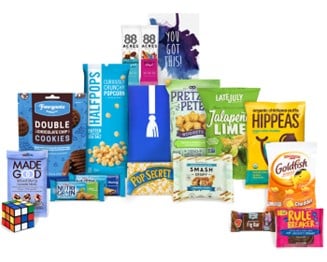 If your student is a vegan or has allergies, there are special care packages that are vegan-friendly and nut/allergy-free. Stores like Campus Cube offer all sorts of care packages for students, including these. The best thing is that the treats inside don't lack the yumminess of a "regular" treat, and they're all carefully handpicked and packed for your favorite student so they can snack on them without a care in the world.
The best anti-stress is a big smile. Make your loved ones happy with these stress-relief ideas and let us offer you the best shipping experience.
How are you going to be using PackageHopper? Let us know on our Facebook, Instagram, or Twitter!