Five Apps That Help Measure Packages
Have you ever needed to ship a package but you haven't had the right tools to make the accurate measurements so you couldn't fill out the shipment form?
Well, we know one tool that you surely have: your smartphone! Nowadays, the great majority of Android and iOS smartphones are ARCore-compatible which means you can use them for measuring purposes. All you need to do is to find the best app that will serve your needs. We tested some of the best free apps available to download. Check them out and let us know if they are helpful with your package measurements.
1. Measure by Apple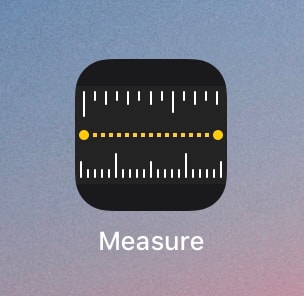 If you own an iPhone or iPad, Measure is a great way to use it as a tape measure device. Measure allows you to correctly estimate the size of actual items, as well as a person's height and the measurements of rectangular objects. Simply draw lines in both horizontal and vertical directions and estimate their length. Apple allows you to share measurements, so you can easily email the measurements to yourself or anyone that might need the dimensions.
When measuring large objects, horizontal and vertical guiding lines show simpler and more precise measurements. Save measurements from a single session, including screenshots, to make them accessible and shareable anytime you need them.
"Recognizes a "space" very very fast compared with some apps. Tested with a ruler and got the same measurements, will keep evaluating but great foundation. Does the simple stuff (at great complexity?) Right!" comments Ten pounder.
2. AR Ruler App – Tape Measure & Camera To Plan
AR Ruler app uses augmented reality technology (AR) to tape measure the real world with your smartphone's camera. Target aim on the detected plane and start to use ar tape measure tool. The app is available for both Android and iOS users.
It allows to tape measure linear sizes in cm, m, mm, inches, feet, yard; tape measure distance from device camera to a fixed point on the detected 3D plane; measure small objects directly on the smartphone's screen and so much more.
An Android user, Johnny StaxVille says, "Incredibly accurate. If done correctly you should get like 98% accuracy on the ruler app".
3. Ruler App
Ruler app is yet another great tape measurement app available for Android and iOS. The on-screen ruler will help you measure and you'd feel like you hold a real tape measurer in your hands. You can switch between imperial and metric units and easily measure your package. The multi-touch measuring system is easy to use for everyone and it's always in your pocket!
Another advantage of this app is that it allows manual calibration, so if you feel that the measurement is not right, you can calibrate it with a real ruler, just follow the instructions in the settings menu. This will guarantee your measurements for your shipment box are as accurate as possible!
"I wanted a ruler that I could place directly on the item I was measuring & measure it accurately in cm. Perfect! I later found my tape measure & rechecked it & it was spot on. I haven't measured anything large, but if they need a credit card as a reference length as other reviewers have noted, then I expect any card would do. I have numerous gas station cards all the same size!" comments FloridaFlo.
4. Bubble Level for Android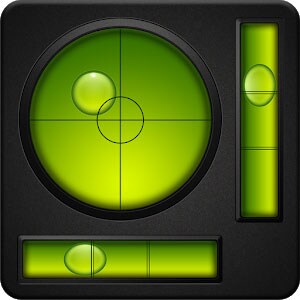 Although it might not be the first thing you'd need when packing, Bubble Level app may be useful when you measure packages. A bubble level is an instrument designed to indicate whether a surface is horizontal (level) or vertical (plumb). This would be great if you have an item that needs to be specially bolstered with bubble wrap so it can arrive safely during the rocky trip! Bubble Level app is handy accurate, simple to use, and incredibly useful tool for your device.
Navin Bhangale has a short and useful review for this app: "Been using it for a few years now. Works brilliantly. Compared with the actual bubble level tool, matched just fine. Go ahead and install it. Even if your phone's half-decent, it'll give you accurate readings. Those who are getting wrong readings, try it on a different phone."
5. AirMeasure - AR Tape & Ruler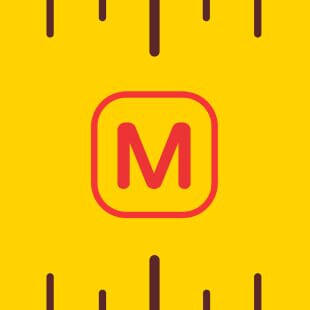 AirMeasure functions as a great toolbox with many functions. You can make multiple measurements, draw a 3D Cube to figure out if something will fit inside, measure height, apply triangulation, save your calculations as projects, and access history to see all your projects whenever you want. It's available on iOS and Android (beta).
TFAOJB3 says, "The best part of this app is that it stores the measurements I'm in artist went back 2 months ago and the information was still there!"
The augmented reality technology is improving every day, and we are glad to see so many useful apps that help with preparing shipments. Who knows, maybe one day we will have apps that will do the whole preparation of the packages on their own. Till then, you'll enjoy the assistance of the available apps and the whole PackageHopper team to guarantee a pleasant shipment!
How are you going to be using PackageHopper? Let us know on our Facebook, Instagram, or Twitter!