Lovely Gifts for Your Loved Ones for National Family Day
National Family Day is a day to honor the importance of family and to show appreciation for the support that they provide. It's a day to spend with your loved ones and enjoy all of the things that make you feel close and happy. So, mark the 26th in your calendar and make their Monday a little less blue with your gifts and attention.
And you can do this regardless of where they are located because PackageHopper's got you covered! We can deliver your gift of choice in as little as 1 business day and to over 220 countries in the world.
As we are all busy with our lives, it can be difficult to find time for ourselves or for those we appreciate most in life. Therefore, if you're looking for last-minute National Family Day gift ideas, we have a few that will help you celebrate this special day with your beloved family members.
Wooden Family Tree with 23 Picture Frames, $200+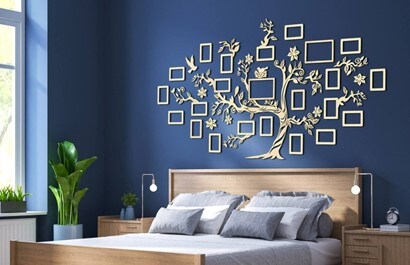 A gift that truly requires no introduction or explanation. If your family is your biggest treasure, then everyone will love seeing everyone else's smiling faces on the wall. Putting up a family tree picture frame on your wall can be a lot of fun for the whole family, and it will certainly strengthen your bond as you'll spend a lot of time choosing pictures (on camera or live) and talking about the memories behind them. This specific set comes with 23 frames, in 14 different colors, and its size is 83x63in (or 210x160cm).
Funny Personalized Ceramic Mug, $14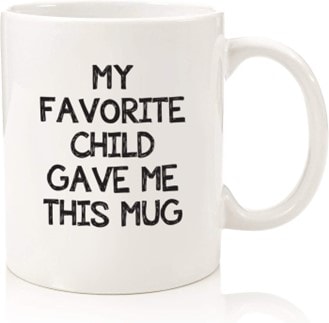 Up for a bit of drama? All are in good spirits, of course. Then grab a personalized mug for each family member and print a funny message like the one pictured below. Have everyone across the pond drink their morning coffee or tea in a mug that basically says you're the favorite family member. They might call and complain at first, but they'll surely cherish the gesture - or the quality of the 11 oz, US-made ceramic mug at the very least!
Worried your precious gift might break in transit? Here's how to pack it neatly.
A unique number is provided to a scheduled transportation movement in order to allocate assets and space.
Personalized Keychain for Couples, $7.99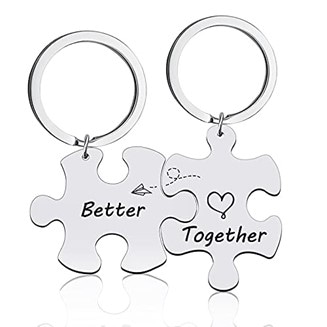 Who says two people don't make a family? Sometimes, having just one person who cares is more than enough. And if you and your beloved happen to be living in different countries at the moment, a personalized keychain for couples might be exactly what you need. It will help your partner remember that everything is temporary and that they hold the key to your heart (and home). Plus, they make for super cute and affordable gifts – something we're all grateful for in this economy.
A Care Package with Their Favorite Items, $20+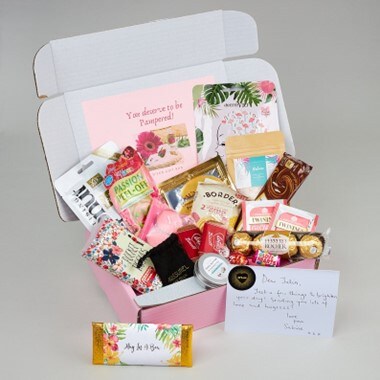 We talk about these a lot, but the truth is, they are among the best gift options out there, and you get to choose what to put inside and how much money you're going to spend. So, what's there not to love about a carefully thought-out care package? Sweet, salty, or sour treats, books, video games, clothes, ornaments, body wash, and bath salts, maybe all of the aforementioned (and more!)… the options are nearly endless. Throw in a card with your best wishes or tell them how much you miss them and then just wait for that teary-eyed video call or an even bigger care package in return. Or both!
Clearly, there are far more items that you can shop and ship because you know your family members best, but we hope these helped a little if you were clueless about what to get.

We understand that family values and staying in touch with your loved ones are sacred, so we always strive to give you the best shipping services we can. That's why at PackageHopper we measure packages by weight only and the entire process is transparent, so you pay the exact price you see on the screen – no hidden fees! Use our simple calculator to get your shipping rates and start sending packages today!
We can help you ship domestically or internationally, and shipping with us is as easy as counting to three – just follow the simple steps in our short guides.
PackageHopper was created to help members find the best shipping options for sending packages anywhere around the globe. Have you used our PackageHopper services to send items to loved ones overseas? Let us know how you brightened someone's day using PackageHopper Express on our Facebook, Instagram, or Twitter!
More from the blog
2023 E-Commerce Trends & Expectations

What to expect in the ever-changing world of e-commerce in 2023? We rolled up our sleeves and dug into the trends and predictions that might just make 2023 the best year ever for e-commerce businesses! Curious? Click to read our insights. Read more