Connecting Hearts Across Borders on the Global Day of Parents
Every year on July 23, children of the world (you're still your parents' child, no matter your age) come together to celebrate the Global Day of Parents. This special day is dedicated to honoring parents across the globe for their unwavering love, support, and sacrifices they make for their children. It serves as a reminder of the significant role parents play in shaping the lives of their kids and the importance of cherishing these unbreakable bonds.
This year, let's go beyond borders and express our gratitude by sending heartfelt gifts to parents in international locations. Being away from them is not an excuse to not send them a gift. In fact, it should be an even bigger reason to do so.
And with PackageHopper, you can effortlessly connect with your loved ones abroad and deliver meaningful gifts that embody the emotional value of the relationship you share with your parents.
Engraved Silver Photo Frame, $139.95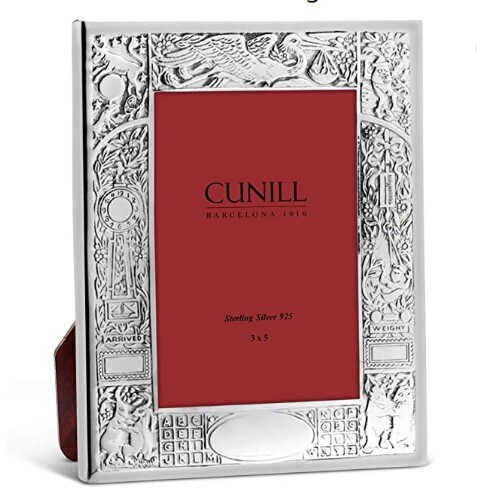 A beautiful engraved photo frame – and a sterling silver one at that - is a timeless gift that captures precious memories shared with our parents. Choose a favorite family photo and personalize the frame with a heartfelt message or a loving quote. This sentimental gift will remind your parents of the wonderful moments you've shared and show them how much you value and cherish your bond. Every time they glance at the photo, they will be reminded of your love and appreciation for them.
What Customers Have to Say: "This is just like the one my husband had when he was a baby in 1950. It engraved well and was perfect for my granddaughter." – Eric B.
Birthstone Pendant Necklace, $53.70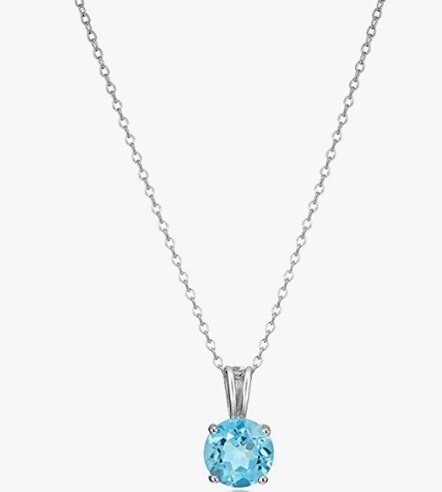 Jewelry always holds a special place in the heart, and gifting customized jewelry to your parents is a way to make them feel truly special. Consider engraving it with their initials, birthstones, or a meaningful symbol that represents your family, whether it's a pendant, bracelet, or pair of earrings. This elegant and thoughtful gift will constantly remind you of the love and admiration you hold for them. Whenever they wear it, they'll carry a piece of your affection wherever they go.
What Customers Have to Say: "I love the pendant. The chain is very thin, delicate." – Tammi
Memory Journal, $8
A memory journal is a beautiful and personal gift where your parents can document their best memories, thoughts, and experiences. Choose a journal with a cover that reflects your personality, and fill the first few pages with heartfelt messages, anecdotes, and shared moments. This sentimental gift will inspire them to reflect on their journey as parents and create a legacy of love and wisdom to pass down through generations.
It is a gift that honors the past, celebrates the present, and provides a treasure trove of memories for the future.
What Customers Have to Say: "I bought two to give as gifts for elderly family members. I love the idea of writing one's life story and am in the midst of writing my own as well." - LuvDemCookbooks
Fragrant Candle Set, $46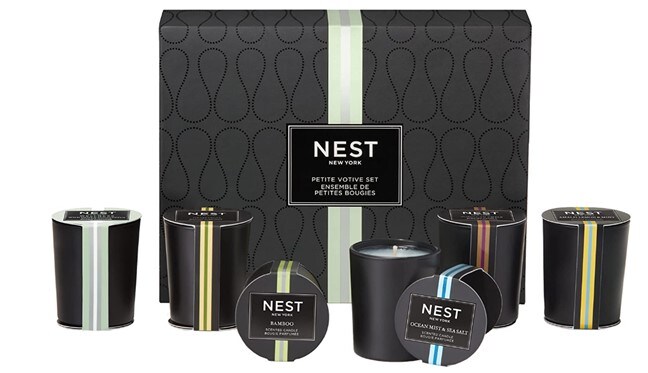 If someone needs to switch off and unwind a little, it's your parents. A fragrant candle set can create a serene and relaxing atmosphere, providing a much-needed respite for busy parents. Choose a collection of candles with scents that evoke pleasant memories or capture the essence of their favorite places. With each gentle flicker and delicate aroma, these candles will bring a sense of tranquility to their space, allowing them to unwind and enjoy moments of solace. This gift will remind them to take time for themselves, recharge their spirits, and appreciate the simple joys of life.
What Customers Have to Say: "I love the scent so much that I haven't told friends or family about them. They are so wonderful and unique that I don't want to go in anybody else's house I know smelling these scents. They are all mine!" – Darlene
Celebrate Your Parents with PackageHopper
On this Global Day of Parents, let's express our gratitude and appreciation for our parents' love and support by sending them meaningful gifts that transcend borders.
PackageHopper provides a convenient and reliable way to ship these heartfelt gifts to over 220 international locations, ensuring that your tokens of love reach your parents no matter where they are.
Remember, it's not just about the gifts themselves but the emotions they carry and the memories they evoke. So, celebrate the love of parents around the world, and make this day truly special for those who have shaped our lives with their unconditional love and care.
Start shipping with PackageHopper today at great shipping rates and make this Global Day of Parents an occasion filled with joy, love, and gratitude!