PackageHopper's Guide to Restricted and Prohibited Items
Whether you're a one-time shipper who needs to send much-needed medicaments to a loved one urgently or a small-business owner trying to make it big across the pond, some things are simply a no-no when it comes to shipping.
Different countries have different limits, so keep in mind that laws vary by country and are prone to changes. Therefore, despite our best efforts to keep you updated, checking for updates on the official .gov website of the country you plan to ship to is always recommended.
These restrictions exist to ensure that no illegal items are being shipped and to keep the safety of workers and travelers a company's #1 priority.
If you're sending a package, it's essential to know what is and isn't allowed. This guide will help you determine whether an item is restricted or prohibited.
It's always better to be safe than sorry, right? So now let us see what you can and cannot ship with us as a US-based company!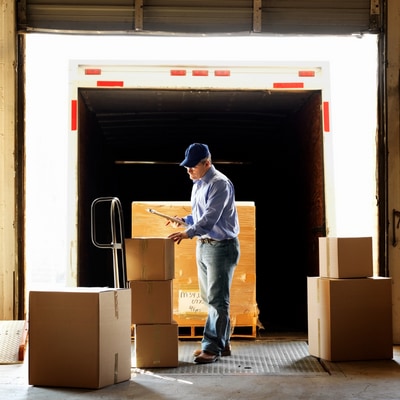 Restricted vs. Prohibited Items: What's the Difference?
While the two words can appear synonymous, a very important difference separates them.
A restricted item is an item that can be shipped in limited amounts and may require additional documentation to reach your destination country (remember to check the official website first!).
A prohibited item cannot – under almost any circumstance – be shipped to your destination country because it is considered dangerous or illegal according to the laws.
So, what does PackageHopper restrict?
Like all professionals in our field, we allow the shipping of dental, veterinary, and medical devices under particular conditions.
What does that mean?
While some items are approved by the US FDA, they might still be awaiting approval in the destination country or vice versa – the thing is approved in the destination country but not yet in the US. This means that, technically, you can send any of the items above if you can provide us (and the authorities on the receiving end) with a proper prescription for the things you want to ship.
As these items can be costly, make sure to:
1) Check the destination country's official website for a list of restricted and prohibited items.
2) Give them a call or email them to ask if that specific item can be shipped (and how).
3) Describe the item and its purpose thoroughly and include a signed prescription.
And What about Prohibited Items?
Well, there's good news and bad news.
The good news is: Hey, you can ship some items with us!
The bad news is: You may be surprised by how long the list is and how many items – some of which you might have considered harmless - are on it.

This leads us to the list of things you cannot ship with PackageHopper.
Counterfeit, Bootlegged, or Pirated Items
To protect brands, the US has made it illegal for resellers to copy and distribute others' work, putting counterfeit, bootlegged, or pirated items on our prohibited list.
This is a no-brainer, especially drugs. While some companies and countries allow limited amounts of alcohol and tobacco to be sent and received, the US is an exception to this case.
Electronics that contain lithium ion or lithium metal
Electronics are relatively safe to ship (with proper labeling and packaging, of course), but if your device has lithium ion or lithium metal batteries, you might want to check twice. Some carriers allow the shipment of those, but most don't. Don't say you weren't warned!
Animal, Reptile, Horticultural & Agricultural Items
Anything made of skin and bones – dead or alive – is a definite no and requires a permit from the US Fish & Wildlife Service.
Gambling Items and Materials
Currently, you cannot ship any gambling-related items and materials with PackageHopper.
Food and Perishable Items
If your item has an expiration date or requires a specific temperature to stay fresh, you shouldn't ship it with us as we cannot yet offer assistance with packages.
Pornographic Items and Materials
If an item is indecent or offensive, the carrier and the destination country will most likely reject it, as the import of pornographic materials is illegal in so many countries.
Medicines and Dietary Supplements
Generally, these are safe to ship to many countries; however, a prescription and an import permit are still needed for some countries, so we suggest that you check with both the carrier and your destination country before shipping.
Perfumes and Hazardous Materials
Perfumes are safe to ship if you know how to label and pack them right, but it's still worth mentioning that some carriers will refuse to ship a perfume if they find it dangerous to their standards.
On the other hand, other chemical substances – alone or as a part of a product – require a very controlled shipping process or are totally excluded from carriers' lists.
Firearms, Weaponry, and Military/Tactical Equipment
Just like drugs, weapons and/or any military equipment are strictly prohibited. As of now, no regular shipping company is allowed to import or export firearms, military equipment, or explosives. Don't even try!
PackageHopper was created to help members find the best shipping options for sending packages anywhere around the globe. Have you used our PackageHopper services to send items to loved ones overseas? Let us know how you brightened someone's day using PackageHopper Express on our Facebook, Instagram, or Twitter!