Get Crafty For International Crafting Month: Shipping Art Supplies
Spread the joy and love of the arts this month for International Crafting Month. Do you have an artistic friend or family member living in another state or country? Use PackageHopper to send them art supplies to celebrate this month of creative freedom without overspending.
Here's a guide on what you can and cannot send with PackageHopper, to help the next Picasso create their masterpiece.
Paint: Not All Types are Permitted
Have you reviewed the ingredients of the paint you want to send? When shipping internationally, be wary of the type of paint you want to send overseas. There are three general categories of paints:
Oil-based: Considered dangerous/hazardous goods
Water-based: Approved for international shipping
Latex-based: Approved for international shipping
Water-based and latex-based paints are okay to ship internationally, but oil-based paints may present a problem as they contain combustible or flammable ingredients. There are a few different products that fall under the category of oil-based, which cannot be sent with PackageHopper:
Primers
Varnishes
Wood stains
Protective foam coating
Adhesives for home or vehicles
Please refer to our Restricted and Prohibited Items for more information.
We Suggest Sending: 36 Color Watercolor Paint Value Pack by Artist's Loft™ Necessities™, $16.99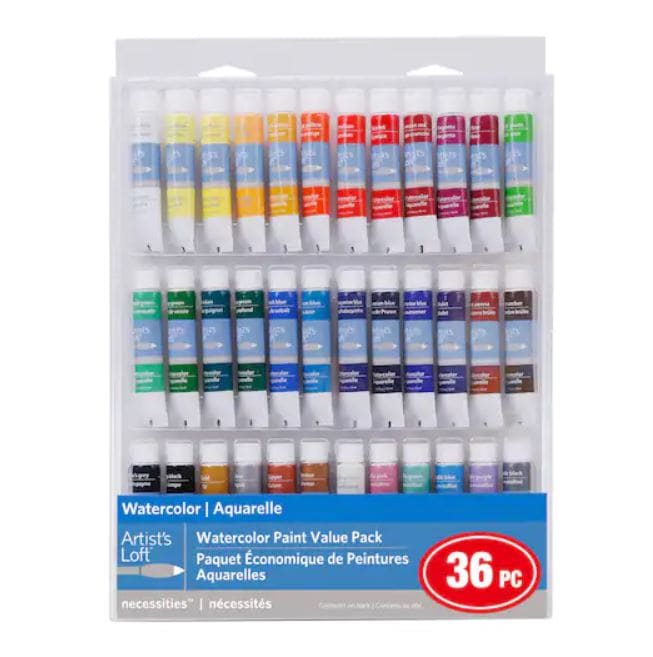 The artist in your life can use this watercolor paint value pack on glass, ceramic, wood, paper, and other surfaces. Gift this set of 36 various paints to someone who loves to get creative and paint with every rainbow color.
Paint brushes: Cruelty-Free Options are Permitted
Did you know that some paint brushes are made from the hairs of animals like horses, hogs, sables, minks, mongooses, squirrels, camels, and other animals? Unfortunately, because of country restrictions on sending animal fur or skins, paint brushes made of natural animal fur cannot be shipped internationally.
We Suggest Sending: White Synthetic Brushes by Artist's Loft™ Necessities™, $5.99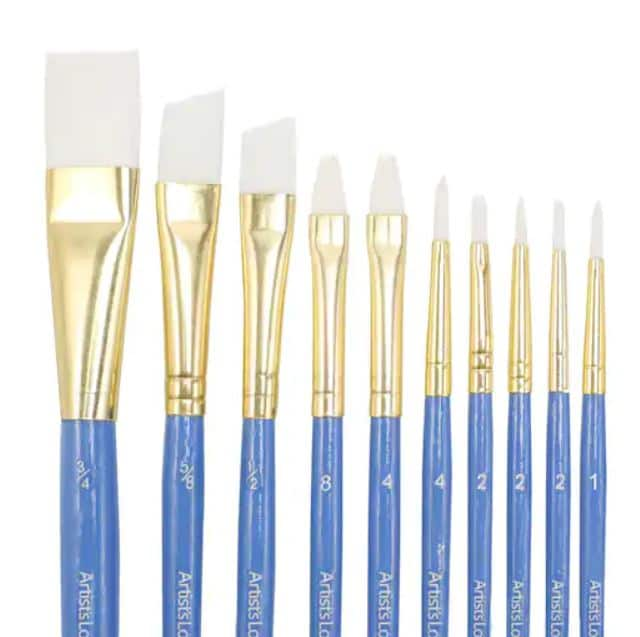 Gift this paint brush set to someone who wishes to express creativity without using animal byproducts. The synthetic fibers of each brush are perfect for acrylic and watercolor painting as they are just as snappy and responsive to holding harsh solvents without breaking.
Modeling Clay: Just The Solid, Wax-Based Clay
Does your friend or loved one like creating things with their hands, like sculptures? Send them products they can use to get down and not so dirty while creating art. But be sure the items aren't mixed with epoxies or glue, as they are also considered hazardous and cannot be shipped to international destinations.
We Suggest Sending: 1kg Clay Bag, $17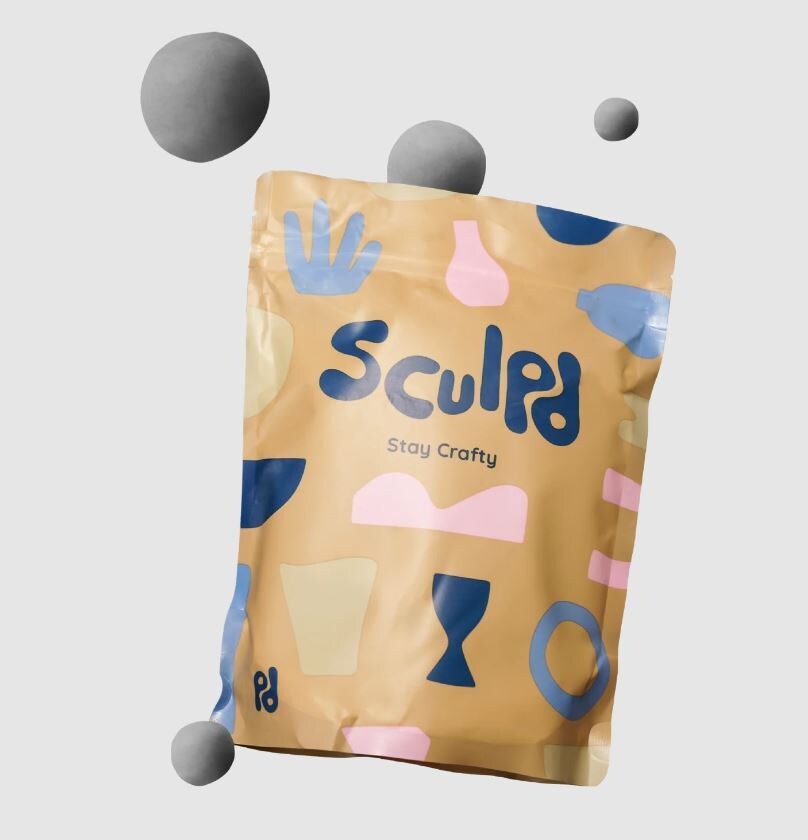 The Sculpd brand uses a premium air-dry clay that is soft, supple, easy to manipulate, and dries into a grey color that maintains its smooth surface to paint over. Gift this to a friend or loved one who wants to get inspired and creative with this modeling clay bag.
Crayons and Markers: Non-Toxic & Good To Go!
Crayons and some markers are generally okay to send to an international location as most do not contain a flammable liquid. In addition, you can send water-based, non-toxic crayons and markers as they do not present any hazards during transportation. If you're unsure if your markers or crayons are hazardous, you can always review the packaging for warning messages, check our Restricted & Prohibited Items list, or reach out to the PackageHopper Customer Service Chat for more information.
We Suggest Sending: 64 Count Birthday Crayons with Specialty Confetti Colors, $6.49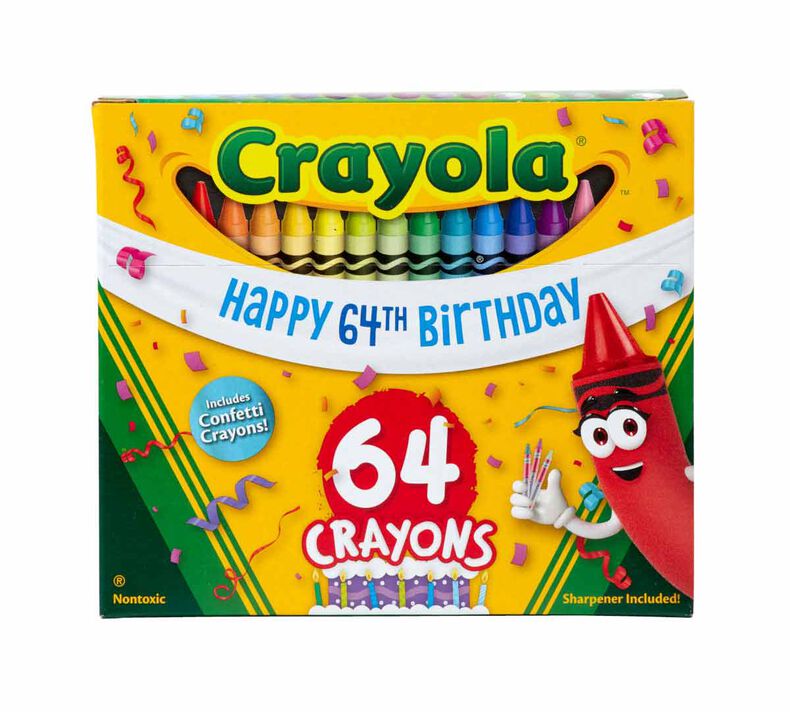 Celebrate the birthday of the 64 Count Crayola Crayon Box with this festive set that includes all of the classic Crayola colors and eight confetti crayons bursting with surprise colors. These art tools are perfect for creating a unique coloring experience while commemorating the anniversary of this crayon set.
Choose PackageHopper to Send Creative Gifts Internationally
PackageHopper provides users with various fast and affordable shipping options with trusted partner carriers so you can ship your packages without worry. Enter your package information into our shipping calculator, choose your desired shipping method, fill out the forms, and drop off your item at your nearest drop-off location.
PackageHopper will take care of the rest of your package's journey through proper inspection and submitting any customs documentation. So just relax, as our trusted partner couriers like DHL and FedEx will transport your items to their destinations. Just be sure to let your receiver know they'll receive a special surprise from you in honor of International Crafting Month.