Exciting News: Introducing Aramex as a New Carrier Option for International Shipping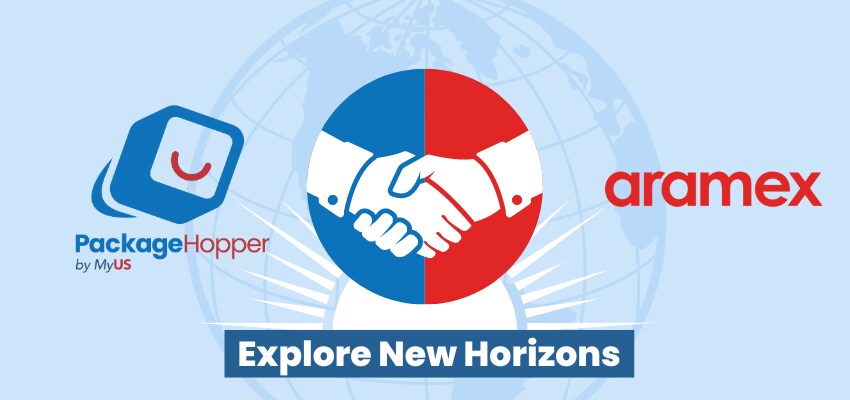 We're thrilled to announce a fantastic addition to our lineup of carrier options here at PackageHopper! Say hello to Aramex, your new trusted partner for seamless and efficient international shipping to various countries. This expansion opens up opportunities for shipping to numerous destinations, including:
Angola

Cameroon

Germany

Lebanon

Mayotte

Romania

Thailand

Armenia

Croatia

Ghana

Lesotho

Morocco

Rwanda

Tunisia

Australia

Cyprus

Greece

Liberia

Namibia

Saudi Arabia

Turkey

Austria

Czech Republic

Hungary

Lithuania

Netherlands

Seychelles

Uganda

Bahrain

Denmark

Indonesia

Luxembourg

New Zealand

Sierra Leone

United Arab Emirates

Belgium

Djibouti

Iraq

Madagascar

Nigeria

Singapore

Vietnam

Benin

Egypt

Israel

Malawi

Oman

Slovenia

Zambia

Botswana

Ethiopia

Italy

Malaysia

Philippines

South Africa

Zimbabwe

Bulgaria

Finland

Jordan

Mali

Poland

Spain

Burkina Faso

France

Kuwait

Mauritania

Portugal

Sweden

Burundi

Gambia

Latvia

Mauritius

Qatar

Tanzania
Aramex & PackageHopper: Your Global Shipping Solution
With Aramex on board, we're taking your international shipping experience to a new level. Here's what you can expect:
Extensive Coverage
Whether you're sending a parcel to Mauritius's sandy beaches or Bangkok's bustling streets, Aramex has you covered. Their expansive network reaches the far corners of the globe, ensuring your shipment reaches their destinations reliably and swiftly.
Reliable Service
Aramex is renowned for its commitment to reliable service. I want you to know that your packages will be handled carefully and sent promptly, regardless of their destination.
Competitive Rates
We understand that cost-effective shipping is crucial for your business and personal needs. Now, with Aramex added to the roster, PackageHopper offers more competitive rates without compromising quality, making international shipping more affordable than ever.
Easy Tracking
Keep tabs on your Aramex shipments with ease with our robust tracking system. From the moment your parcel leaves your hands and reaches its final destination, you'll have real-time updates at your fingertips.
How to Get Started
Using Aramex for your international shipments with PackageHopper is a breeze. Follow these steps:
Visit our website, where you'll enter your shipment details into our shipping rate calculator.
PackageHopper will provide you with a variety of shipping options. Select Aramex as your shipping method option.
Submit and pay for your order. PackageHopper will email your UPS shipping label to print and place on your package.
Turn in your package at your nearest drop-off location, and your parcel will be sent to our Sarasota facility for verification, international export processing, and shipment via Aramex.
Experience Reliability with Aramex and PackageHopper
Ready to embark on a new era of international shipping? We're excited to introduce Aramex as your go-to carrier for an ever-expanding list of countries. Experience the convenience, reliability, and affordability of shipping with Aramex and PackageHopper. The world is now just one package hop away.
Happy shipping!