Five Tips for Celebrating Hanukkah with Family Overseas
During the eight days and nights of Hanukkah, Jewish families and friends join together to enjoy the festival of lights. It starts this year at sunset on Sunday, December 18. The more conventional spelling of Hanukkah is frequently "Chanukkah." The miracle of the oil, which should have only been enough to last one night but burned for eight, is a central theme of the Hanukkah narrative. Every Jewish family celebrates Hanukkah in a unique way.
Before dining, some families say the blessings while lighting the Menorah. In some houses, everyone receives a present on each night of Hanukkah, whereas other families prefer not to exchange gifts.
If you have family members living abroad, you may lose out on some of the wonderful events, such as gathering every night, telling wonderful experiences, playing games together, and cherishing the precious moments around each other.
Fortunately, there are options you may explore even if you are not physically present. We've picked five ideas to make your family's Hanukkah celebration more lovely this year.
1. Organize Online Cooking Hangouts
Food is essential to Hanukkah celebrations. Every night of the eight-day celebration, the family gathers around the dining table to share a meal. If you cannot visit your family members who live overseas, you can participate in meal preparations online. Fried appetizers, savory meats, and sweet sweets are staples of Hanukkah cuisine. Choose some of your favorite recipes and begin cooking with your family members. You may exchange culinary advice and enjoy the entire cooking process together. We recommend trying latkes dipped in applesauce or sour cream and jelly donuts. All you need is a good internet connection and a camera in the kitchen.
2. Zoom Menorah Lighting
Why limit yourself to food preparation hangouts? You may continue to enjoy the food remotely after you finish cooking. If you can't get together with loved ones in person, organize a Zoom menorah lighting. You'll feel connected in love and light even if you're far apart as the glow of candles fills your screen, along with smiles and laughter. You may perform a few songs or do a Zoom costume contest. The main advantage is that you can connect with friends and family worldwide simultaneously, regardless of where they are!
3. Play Online Games
According to Jewish history, the dreidel dates back to when the Holy Land was under Greek-Syrian domination and the Maccabean uprising, which is commemorated by the Hanukkah festival. Learning Torah was prohibited and punishable by death at the time, forcing Jews to hide in caves to study. When they heard a Greek patrol approaching, the Jews would hide their Torah scrolls and pretend to be playing a dreidel game instead.
Nowadays, the dreidel is a classic Hanukkah game enjoyed in Jewish homes worldwide, and it is one of the things you may miss the most. Fortunately, it's another simple thing to accomplish online! You may use this website to virtually spin a dreidel or come up with other inventive ways to participate.
4. Give to Charity
Doing good should not be difficult. In Jewish culture, charity is incredibly significant, and it is one of the highlights of Hanukkah. Consider donating to organizations that you support. You may donate to a local group or nonprofit that will put your money to good use. Talk about it with your family and perhaps give jointly in the Hanukkah spirit. Here are some of the best charities to donate to in the US.
5. Send Gifts
One of the highlights of Hanukkah is giving gifts. Fortunately, this is something you can do all over the world. Surprise your loved ones with small or big gifts to share the love and joy of the holiday. Moreover, you can use PackageHopper to send your gifts at incredible international shipping rates. Our low rates are based on package weight only and thanks to our long-term partnerships with global express carriers, you get the best rates, various service options, and door-to-door tracking on every shipment. There is no need to sign up. Simply tell us the destination country and package weight, and we'll provide you with a rate immediately.
Hanukkah Gift Ideas:
Keraclay Stoneware Menorah Set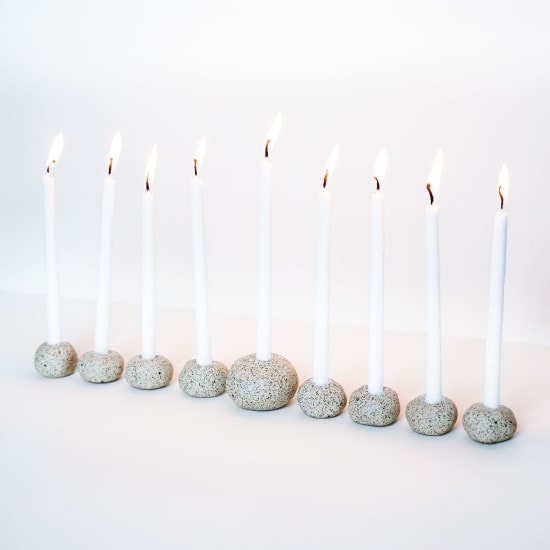 An aesthetic and meaningful gift to celebrate the Festival of Lights.
Hanukkah Cookie Box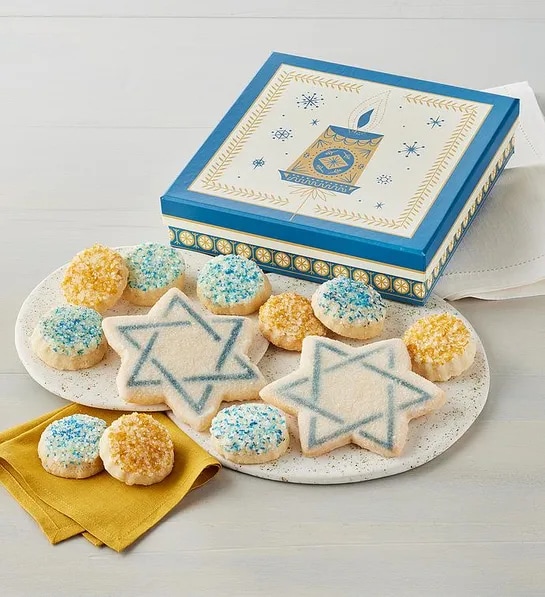 For those with a sweet tooth, these adorable kosher cookies are packed in a beautiful box.
Hanukkah Chocolate Gelt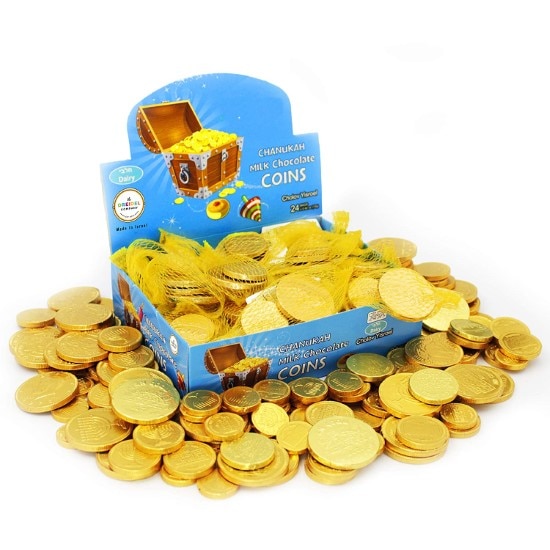 Delicious and fun chocolate gelt would make a great gift, especially for children.
Blue & White Wood Dreidels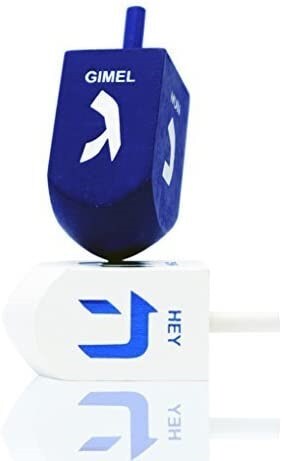 Introduce the game of dreidel to someone or send them an upgrade. You can also have a matching set to play together virtually this year.
8 Pairs of Hanukkah Patterned Knee High Socks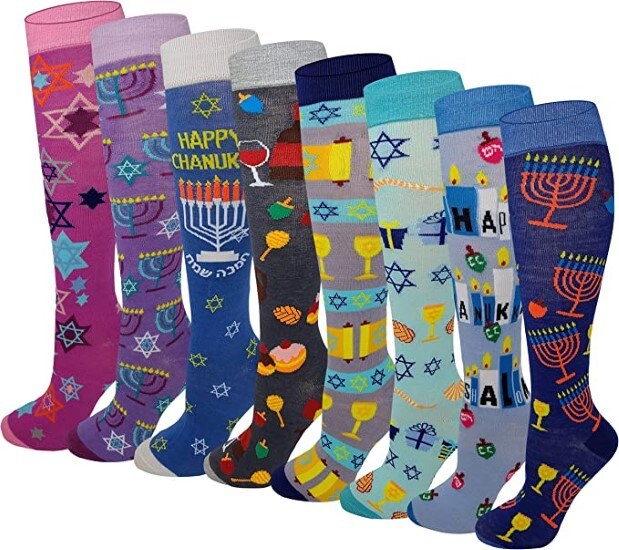 Perfect for gifting individually or as a whole, these socks will make a great gift for everyone.
What will you be shipping to friends and family for Hanukkah? Tell us on our Facebook, Instagram, or Twitter, and don't hesitate to use our services to ship your care package to over 155 countries worldwide! We exist to assist you!
We wish everyone a happy and healthy Hanukkah, as well as a safe and pleasant holiday season!
More from the blog
2023 E-Commerce Trends & Expectations

What to expect in the ever-changing world of e-commerce in 2023? We rolled up our sleeves and dug into the trends and predictions that might just make 2023 the best year ever for e-commerce businesses! Curious? Click to read our insights. Read more