From PackageHopper with Love: Shipping Valentine's Day Gifts
Let love rule the world! Valentine's Day is almost here, and it's a special day for expressing love and appreciation to those we care about. Although we should strive to make this a daily habit, some days were simply made for gifting and spoiling your special person.
If you haven't done your Valentine's Day shopping yet, we're here to help!
From choosing the perfect gift to safely pack and ship to almost every corner of the world – we've got you!
With PackageHopper, you can ensure that your Valentine's Day gifts arrive on time, easily, and in one piece. Our shipping services provide a convenient way to deliver gifts to the person you love.

So, don't wait any longer - start shopping for the perfect Valentine's Day gift today, and let PackageHopper take care of the rest!
Choosing the Perfect Valentine's Gift
When choosing a gift for your Valentine, consider their interests and hobbies. Almost everyone loves flowers, a spa day, or a ticket to see their favorite actor's new movie. Still, different people have different interests, and you should know your partner better than anyone else.
Anyway, if your relationship is still fresh or you're just not the type that loves endless browsing and nitpicking, here are some foolproof gift ideas that are sure to delight:
Chocolate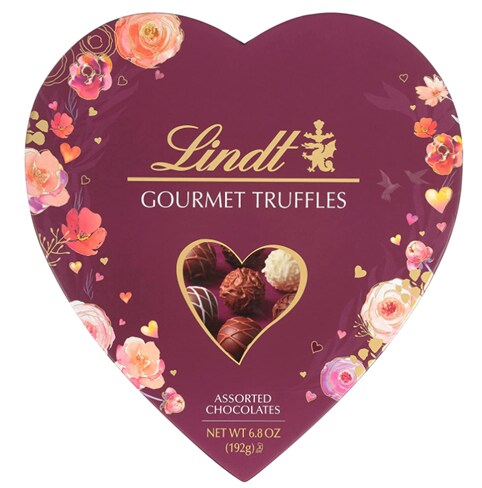 Everyone loves a sweet treat, and a box of chocolates is a classic Valentine's Day gift. Belgian chocolate is famous for its soft, creamy texture and rich flavor, so that's why we think that your loved one will adore the Lindt assorted gourmet chocolate truffles ($14). They might even let you steal a piece!
Faux Flowers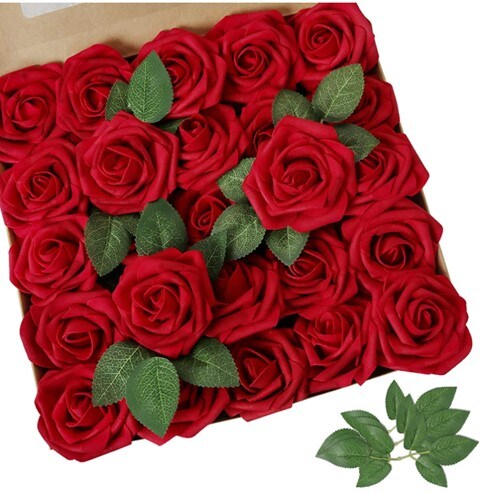 Of course, she can buy herself flowers, but it would be much better if you did! Fresh or fake, flowers are a beautiful and romantic gesture. You can choose from a variety of arrangements, including roses, lilies, tulips, or whatever your lover's favorite flower is. We suggest this gorgeous flower box with red roses ($15). And despite their looks, they're fake, so you don't have to worry about sending dead petals instead of roses.
* Please note, PackageHopper cannot ship live flowers and plants, please see our Restricted and Prohibited Items to learn more.
Jewelry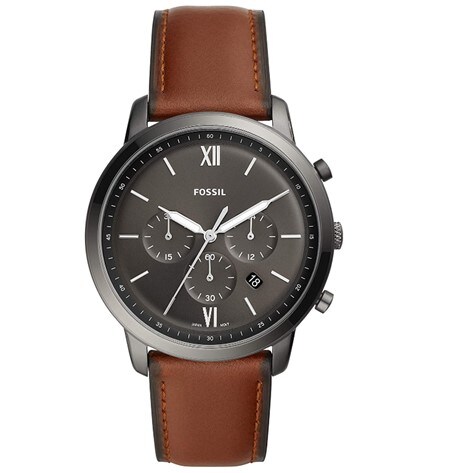 A piece of jewelry is a thoughtful and timeless gift that your Valentine will treasure. Consider a necklace, bracelet, pair of earrings, or a nice watch. You can then engrave your special date, a quote, or a name on your special gift. Sure, we have the time on our phones, but a stainless steel watch with a gorgeous brown leather band ($94) would still be an amazing choice. Watches make every person look put together and sophisticated.
Personalized Gifts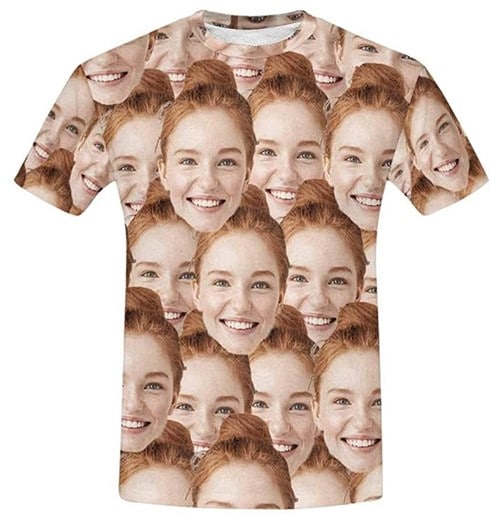 Personalized gifts, such as a photo album, custom-made mug, or a custom-made phone case, are a unique and thoughtful way to show how much you appreciate the uniqueness of your special person. A personalized gift, no matter how small, screams "I love you just the way you are", and that's what we all want to hear, isn't it?
If you and your partner share the same quirky sense of humor, you could totally print each other's faces on a t-shirt and wear it wherever you feel comfortable. It will surely spark some interesting conversations.
Now, How to Ship on Time for Valentine's?
First and foremost, you have to make sure that whatever gift you choose, is properly packed to help to ensure its safe arrival.
Here are some tips to help you prepare your Valentine's Day gifts for transport:
Choose the right box: Select a sturdy box that is appropriately sized for your gift. Avoid using old boxes as they will not provide adequate protection during shipping.
Wrap your gift: Wrap your gift in a layer of bubble wrap or packing paper to protect it during transit. Use tape to secure the wrap in place.
Fill any empty space: Fill any empty space in the box with crumpled paper or packing peanuts to prevent the gift from shifting during transit.
Seal the box: Close the box and secure it with tape. Make sure to reinforce the seams and corners with extra tape.
Label the box: Print provided shipping label from PackageHopper
Now that packing is out of the way, it's time to weigh your package and calculate your rate(s) with our free shipping calculator. Just enter your zip code, destination country, and your package's weight, and you'll receive the most convenient rates in an instant.
After you've chosen your carrier, find the nearest drop-off point, and we'll take care of the rest for you, while you can track your package from the comfort of your own home.
Are There Any Limits to What You Can Ship with PackageHopper?
Please note that certain items are restricted or prohibited from international shipping, not only with PackageHopper but in general.
This is why we always advise customers to check our Restricted and Prohibited Items list to ensure that their gift can be shipped safely, legally, and in a timely manner.
In conclusion, proper packaging and careful preparation of your Valentine's Day gift will help ensure that it arrives in time for the holiday and in the same condition as when it was sent. With these tips, you can make your Valentine's Day gift extra special this year, regardless of where your loved one is located.
What are you going to send for Valentine's Day? Let us know on our Facebook, Instagram, or Twitter!